All wearable art created by Stamping Cat Studio is designed, cut, stamped, woven, soldered, polished and assembled by me. I use sterling silver, copper, brass, bronze, gold, aluminum, and stainless steel in my creations.  Each letter and design is stamped, one by one, by hand so every piece will be unique.  Because we use only high quality sterling silver, copper, brass, bronze, gold, aluminum, or stainless steel for all our wearable art, you can wear your item with confidence. Letters are stamped individually so every piece is imperfectly perfect; a charming quality of hand stamped jewelry, adding to its organic feel and artistic value. I use fine metals, silver filled, gold-filled, base metals, plated metals, and alloys. The metals are high-quality and any sealants or sprays used are low VOC and eco-friendly. Each piece is created to bring joy or evoke an emotion close to the wearer's heart.  Every time you see or touch your jewelry my sincere hope is that you are blessed by the words or designs chosen for your personal creation. While all personalized items are non-refundable, I will always strive to make sure you are happy with your purchase! Thank you for your support in sharing handmade art one creation at a time!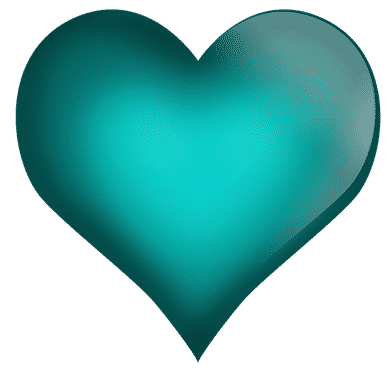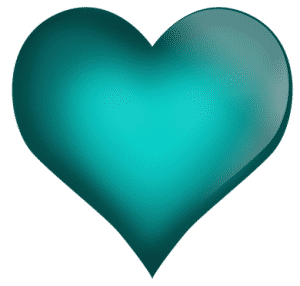 PACKAGING
Packaging is the first impression on any gift. Purchases from Stamping Cat Studio will be gift packaged beautifully, making it great for gifting as well as  receiving them as a gift to yourself too!  Multiple items will ship in a single beautiful package unless specified to be packaged separately!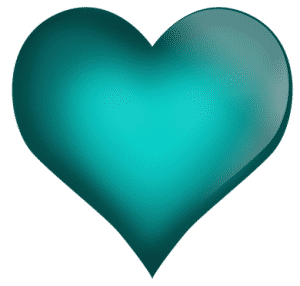 IMPORTANT PRODUCTION DETAILS
*All of my pieces are custom made when you place an order.
*Orders typically take 3- 5 business days to ship. Please see the policy section for the most up-to-date production time.
*If your order is time sensitive and you need it quickly I offer RUSH PRODUCTION for $20. Rush Production is a maximum 3 business days in production. Please send me a message if you're interested in this in-house upgrade. Note this is not a shipping upgrade. For shipping upgrades, select the method that suits your needs best at checkout.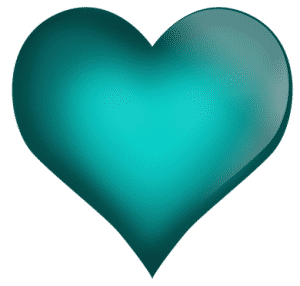 METALS & SEALANTS
I use use only high quality sterling silver, copper, brass, bronze, gold, aluminum, or stainless steel , plated metals, and alloys.
The metals are high-quality and any sealants or sprays used are low VOC and eco-friendly.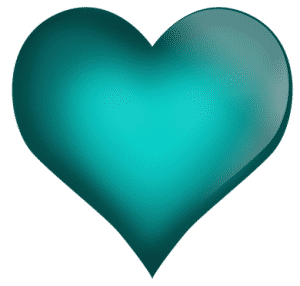 MY PROCESS
Every piece is made to order in Washington State with considerable care and attention to detail. Your creation is thoroughly tumbled and polished before being sent out. In its purest state, metal, when it comes in contact with air and the oils of your skin, does tarnish or darken. So aged or darkened metal is a natural process and it really depends on each individual person as to how long it will take before your piece tarnishes. Some people can wear it once and they notice it darkening, others it takes a while and still others never really notice it changing. Also, some people find brass, copper and/or German silver can discolor the skin temporarily, if it's unappealing to you perhaps consider one of my sterling silver or gold filled pieces instead. I work with base metals which are alloys and solid metals. Here's a breakdown of the content in the metals. Nu Gold is 85% copper and 15% zinc. German silver is 65% copper, 18% nickel and 17% zinc. Copper is pure 100% copper.  What is termed fine metals are Sterling silver or gold filled products. The term filled means a thicker coating over a base metal than something that is plated which is a thinner coating. Gold filled is placing a layer of 14K gold over brass. If I say rose gold filled, it's 14K rose gold over brass. If I say yellow gold it's a layer of 14K gold filled over brass. I use  Eco-friendly patinas and sealants to get the patina to hold and I offer Eco-friendly sprays on metal to stave off the tarnishing effect.  When it arrives to you the process is fully cured. At that point the coating is best described as a modified resin, similar to varnish on furniture so take that into account prior to purchase if you have previously experienced allergic tendencies when brushing your arm against a varnished piece of furniture. If that's the case, we suggest you steer clear of our sprays and patinas and go toward our untreated metal pieces. People can have allergies to so many things and metal and sealants can of course be some of them. If it is a concern to you, I suggest you research your allergic tendencies and know them well before making a purchase. And if you even think you might have an allergic reaction to metal or the sealants used, I suggest you steer clear of it. I cannot be held responsible for allergic reactions to my products. Reach out to me prior to making a purchase if you want to know any additional information about any of the products offered.
*How will copper affect my skin?
Copper is a healing metal and has shown very positive effects on the body. It is found in all of our base metals: nu gold, German silver and, of course, copper. Copper reacts differently to every body's chemistry. If you find that wearing our pieces turns you green, it is a sign that you have an acidic pH. Science suggests the following ways to combat a high acidic pH: eat green, reduce acidic foods (limit your intake of meats, eggs, refined sugars, white flour and dairy), limit alcohol consumption, drink alkaline water, break a sweat and seek balance (yoga, meditation, deep breathing and long walks). Any greening washes off easily with soap and water and is not harmful.
Please reach out to me prior to purchase if you have any additional questions or concerns, Stampingcatstudio@gmail.com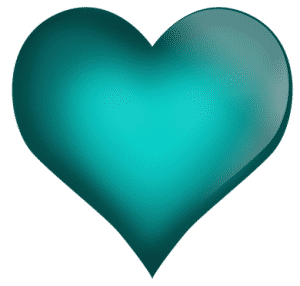 METALS
General Metal Information:
Fine Metal: Our fine metal has 99% more gold than plated products and our sterling is recycled .925 non-conflict sterling silver. With minimal upkeep it will stay bright and sparkly. A good choice for anyone with metal allergies. See below for what we deem as fine metal.
Fine Yellow Gold Filled: 14/20 gold filled, solid 14K gold over bonded over a jeweler's brass core. 14/20 means 1/20th 14K gold. Gold plated is usually 1/1000 to 3/1000 gold over brass, for reference.
Fine Rose Gold Filled: 14/20 gold filled, solid 14K gold over bonded over a jeweler's brass core. Copper is bonded with the gold to make it the rose color. 14/20 means 1/20th 14K gold. Gold plated is usually 1/1000 to 3/1000 gold over brass, for reference.
Fine Sterling Silver: .925 sterling silver is made of 92.5% pure sterling silver. Sterling will tarnish with time and certain elemental exposure, but this is easily remedied with silver polish or a polish cloth.
Base Metal: Less expensive than fine metal but with a similar look. Ages to look more rustic over time. Can leave green marks on the skin that wash off and are not harmful. Problematic for people with metal allergies.
Base German Silver (Nickel Silver): alloy that contains no actual silver. Will not tarnish like sterling, but will cause a reaction in anyone with a nickel or metal allergy. It's typically made of 65% copper, 17% zinc, 18% nickel.
Base Copper: 100% pure copper. Will tarnish, but is thought to have healing properties.
Base Nu Gold (Red Brass): 85% copper, 15% zinc. Will tarnish, but not as quickly as copper.
Antique Brass: Brass that has been darkened
Please be sure to read about the metal content used for each unique design. Please see the policies section for a breakdown of what's in all of the metals used.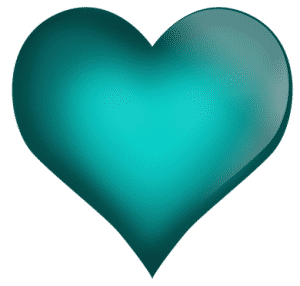 PATINA & SEALANT
The patina rings get TWO coats of the most durable sealant on the market which is basically like an enamel that should help to seal in the patina. With that said, oils/lotions/perfumes/excessive wear and tear might compromise the sealant. So if they do change, enjoy that process as well. Under the patina, the rings are solid, hammered red brass so they will still be beautiful and gold dusty if they do change but our hope is that the patina will hold for some time. Please know that the greatest care goes into these creations and we do everything in our power to produce the highest quality products. ALSO — patina can be a tricky process and the end result is very much dependent on weather conditions, times of day, humidity, etc etc etc … so your rings may not look identical to what you see here but they will be beautiful!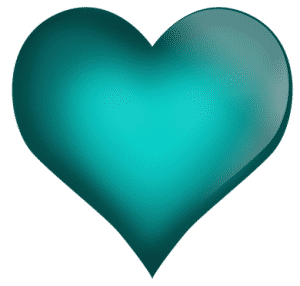 REFUNDS & EXCHANGES
If your piece has been personalized, unfortunately it cannot be returned.
Exchanging product for another size:
If you have purchased something from me and it hasn't been personalized, but you need a different size or a different metal, there is a $20 restocking or resizing (depending on what you are having done) fee and you will need to cover shipping both ways: back to us and back to you once it's been resized. You will need to return the product unworn and in the original packaging with a note and your order number. If you are returning any of my patina pieces for another size, you may have to wait until the next batch is made if I don't have your size in stock. If you have purchased anything with a setting from me, and you have ordered the wrong size, it cannot be returned nor can it be re-sized for risk of compromising the stone. So it is imperative that you know your ring size – please get your finger sized by a jeweler – before purchasing one of my gem rings.
Returns
Returns and exchange details for non custom orders:
There is a $20 restocking fee + shipping
If your piece hasn't been personalized and it's not the gold filled druzy, a sterling silver or turquoise ring and it's simply not what you expected, you have two weeks to return it from the date of purchase domestically and 4 weeks from the date of purchase Internationally given it hasn't been worn and is returned in the state we sent it to you, we will offer you a refund, less shipping.
If you want to return or exchange your piece and it falls within the criteria above, please do the following
1) return it unworn in its original packaging
2) include your full name it was ordered under as well as your order number
3) I will need a detailed account of any conversations we have shared regarding your return or exchange. Or if we haven't shared any conversations I will need a detailed account as to your wish with the return or exchange.
4) If there is a restocking fee you are responsible for, include that with the return plus the shipping fee if applicable ($5.50 domestic, $12 international)
5) Mail it to:
Stamping Cat Studio
POBox 43
Monroe, Wa. 98272
All my pieces are lovingly made to order and I don't keep any standing inventory, thus the restocking fee. If you are ever dissatisfied with your purchase, please reach out to me! I want you happy and will do what it takes to leave you with a great feeling about your purchase. Email me any time at Stampingcatstudio@gmail.com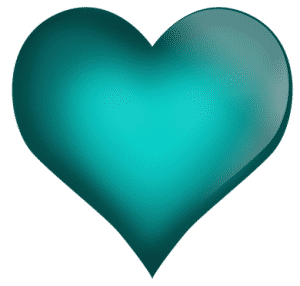 SHIPPING POLICIES
Domestic Shipping Policies
1st Class typically arrives to you in 3 bus days though it's not guaranteed.
PRIORITY MAIL typically arrives slightly faster, but not guaranteed. If you are at all concerned about it being lost, please purchase insurance. Once it leaves our hands it's in the hands of the postal service.
FedEx DOMESTIC SHIPPING gets to you quick and is guaranteed. We offer 3 day, 2 day and overnight services. If you need a weekend delivery, reach out to us prior to purchase so we can create a custom shipping profile for you. It will be quite a bit more expensive to guarantee the weekend but we certainly can do it. Please select the one you feel benefits you most at checkout.
International Shipping Policies
FIRST CLASS INTERNATIONAL USPS MAIL can take 10 days to 6 weeks to arrive.
NOTE!!  Shipments can't be tracked beyond the US border. If you are concerned about it being lost, please purchase insurance. Once your package leaves, it is in the hands of USPS, Etsy doesn't hold shop owners responsible for replacing the contents of lost packages. Know the risks you are taking in ordering Internationally. Lost items are rare, but it has happened so if this is a concern to you please consider upgrading to FedEx International for guaranteed delivery.
FedEx INTERNATIONAL SHIPPING is guaranteed to arrive to you in 5-6 days once it ships and it comes with door to door tracking! Please select this option at checkout if you want guarantees on your order.
Customs Fees
Customs fees vary greatly by country and are not applied until the item reaches the destination country. I am unable to predict what fees, if any, will be applied. For this reason, I am not responsible for unexpected customs fees or taxes. Please be aware that in some countries, especially the UK, these fees can be quite high. I will not mark the customs form as a gift, as this is illegal for me to do so.  Familiarize yourself with your country's customs regulations before making international purchases.
Please let me know when your package arrives as I always like to know your thoughts! If you have any questions please ask, I LOVE hearing from you and very much appreciate feedback!
THANKS!!